Living with a Disability
Veterans returning from active duty may experience a range of new disabilities, which might be invisible, such as a traumatic brain injury (TBI), or visible, such as a lost limb. Whatever the disability, VA and TriWest are here to connect Veterans with the resources they need to lead healthy, fulfilling lives.
Living with a Traumatic Brain Injury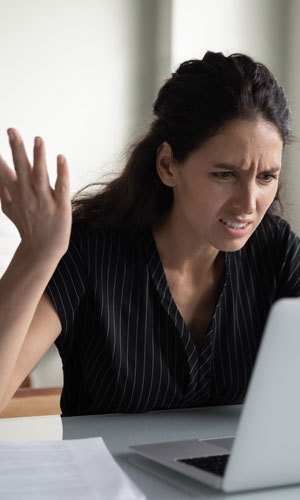 Some symptoms of TBI can look like emotional or behavioral problems, even though they are actually due to the injury. TBIs can affect people in different ways, and sometimes symptoms change during the recovery process.
If left untreated, the effects of TBI can affect the way you live your life and the relationships you have with others. Ignoring your symptoms and trying to "tough it out" may make symptoms worse.
Signs and Symptoms of TBI
Feeling confused
Feeling more tired than usual
Feeling sad and anxious
Getting frustrated or overwhelmed easily
Sleeping much more or less than usual
Feeling irritated or angry all the time
Doing things without stopping to think
Having trouble concentrating, remembering, or focusing on tasks
Drinking more alcohol
Taking more of a prescription or over-the-counter medication than prescribed
Using illegal drugs
Smoking or using tobacco more often than usual
Not feeling like yourself
Treatment and Management of TBI
Many Veterans receive effective treatment for TBI. During a TBI evaluation, you and your doctor will discuss what caused your injury. You may also talk about how to deal with the physical, cognitive, and behavioral symptoms and effects, such as difficulty concentrating and headaches, and how these things affect your daily life. Be sure to consider the following to help manage your TBI symptoms:
Get enough sleep.
Write things down or use electronic reminders if you have trouble remembering.
Establish a regular daily routine.
Check with someone you trust when making decisions.
Avoid alcohol. It could slow down the healing process and make symptoms worse.
Avoid caffeine, cold medications that treat nasal congestion, or other products that contain pseudoephedrine, which may increase the symptoms.
Recognize triggers. Keep a record to help identify situations that are more likely to worsen your symptoms.
Take up a hobby or a recreational activity.
Talk to others to keep you from feeling isolated and to give friends and loved ones a chance to support you.
Remember that symptoms are a normal part of the recovery — and that they will get better.
Veterans Crisis Line
If you are thinking about death or suicide call the Veterans Crisis Line. These services provide free, confidential support 24 hours a day, 7 days a week, 365 days a year.
Living with Prosthetics and Limited Mobility
It's common for Veterans to transition into civilian life with a variety of physical disabilities, including missing limbs and injuries that limit mobility. For many Veterans, these new physical challenges present a drastic lifestyle change from what they're used to and can cause anxiety, depression, and other emotional struggles.
VA Resources
Adaptive Sports and Therapeutic Arts
VA's Office of National Veterans Sports Programs and Special Events provides Veterans with opportunities for health and healing through adaptive sports and therapeutic art programs. Consider the following events:
For general information or to learn how to get involved today, email sports4vets@va.gov.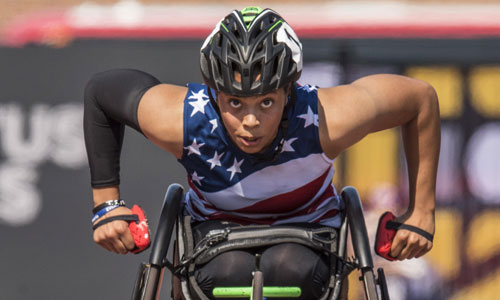 Updated: 8/3/2022 9:48:48 PM