Donald Bradshaw, M.D.
Chief Clinical Officer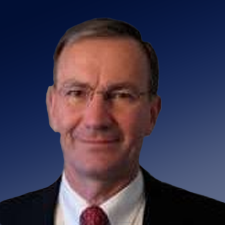 Dr. Bradshaw serves as Chief Clinical Officer for TriWest Healthcare Alliance. Dr. Bradshaw joined TriWest's leadership team in 2023 and is responsible for directing, coordinating, and overseeing all clinical operations to support the health care needs of our military and Veteran communities. These operations include medical, case, utilization, and referral management, as well as clinical quality and behavioral health.
Dr. Bradshaw has extensive clinical and leadership experience in military medicine, Veterans health, and civilian health care. Prior to joining TriWest, he served in the U.S. Army, retiring as a Brigadier General. His key roles included Commander of a multi-hospital Regional Medical System, CEO/Commander of a Regional Referral and Teaching Medical Center, Lead Agent of a TRICARE Management Activity Region, Chair of the Army Traumatic Brain Injury Task Force, and CEO/Commander of community level hospitals and clinics.
After his military service, Dr. Bradshaw worked in several senior health care consulting roles at SAIC (Leidos), Evolent Health, and Booz Allen Hamilton. In these roles, he focused on clinical operations, health systems management, strategic planning, policy development, and C-suite leadership for the federal and civilian health care markets.
Dr. Bradshaw is a graduate of the Uniformed Services University School of Medicine (MD), the University of Washington School of Public Health (MPH), and Wheaton College (BS, Chemistry). Board certified in Family Medicine, Dr. Bradshaw is also a Fellow of the American Association for Physician Leadership, the American College of Healthcare Executives, and the American Academy of Family Physicians.
"We are Committed to Serving Military and Veteran Communities.
It's Who We Are. It's What We Do."
Committed to serving our nation's military and Veteran communities.
Part of our history and our future: Service to others.
Honored to be recognized for our work and community service.
Updated: 8/14/2023 1:37:19 PM