Elizabeth Kinsley
Chief Financial Officer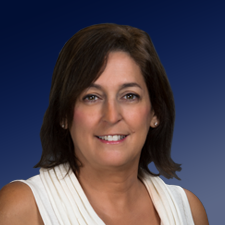 As TriWest Chief Financial Officer, Beth is responsible for the planning, directing, and strict monitoring of TriWest's financial, accounting, and reporting activities, as well as other key functions. She is also TriWest's principal point of contact for external auditors, such as Ernst & Young.
As a key member of TriWest's Core Leadership Team, Beth's portfolio of major responsibilities also includes oversight of Information Technology, Contract Administration, Subcontract Administration, Claims Administration, Data Management, and Facilities.
In 2013, Beth was instrumental to acquiring a series of Community Care Network contracts with the Department of Veterans Affairs (VA) to support them in meeting the health care needs of the nation's Veterans. Her critical contributions included implementing a new line of business; transitioning to thousands of employees in months; and overseeing substantial capital investments into systems and processes under the new VA contract.
Beth joined TriWest in 1998 and previously served in the role of Senior Vice President of Finance from 2005-2013, and has more than 25 years of experience in finance and accounting.
Beth holds a bachelor's degree from Drake University and is a Certified Public Accountant.
"We are Committed to Serving Military and Veteran Communities.
It's Who We Are. It's What We Do."
Committed to serving our nation's military and Veteran communities.
Part of our history and our future: Service to others.
Honored to be recognized for our work and community service.
Updated: 3/22/2023 12:53:04 PM