CCN Provider Handbook
Each and every day, health care providers in our communities are stepping up to care for Veterans. We thank these medical professionals for making the lives of those we call heroes better! On behalf of a grateful nation, we want every provider who has cared for a Veteran to know – we are thankful for YOU.
This Provider Handbook applies to the Department of Veterans Affairs (VA) Community Care Network (CCN) for TriWest Healthcare Alliance (TriWest) network providers in Regions 4 and 5.
TriWest is VA's partner and third-party administrator for CCN in Regions 4 and 5, which includes the following 14 states: Alaska, Arizona, California, Colorado, Hawaii, Idaho, Montana, Nevada, New Mexico, Oregon, Texas, Utah, Washington, and Wyoming, along with the U.S. Territories in the Pacific Islands to include Guam, American Samoa, and Northern Mariana Islands.
VA Map of CCN Regions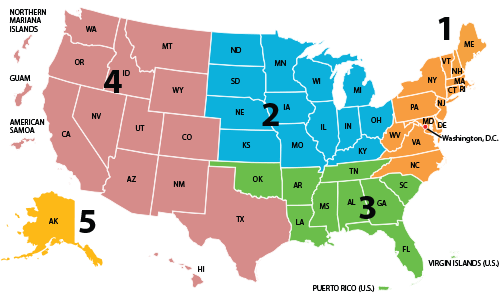 Updated: 8/31/2022 12:40:26 AM