Veterans: Schedule Your Own Appointment
Follow these instructions to schedule your VA-approved appointment in the Community Care Network.
Scheduling appointments on your own is convenient and allows you to choose an appointment with a provider that is best for you. If you have received a phone call or a letter from TriWest, you have a VA-approved referral for care in the community; this referral is necessary for you to self-schedule your care. You must have your appointment scheduled within 3 days of receiving the initial phone call or letter from TriWest.
Also, please notify TriWest within 24 hours of scheduling your appointment, otherwise, TriWest will continue to attempt to reach you by phone.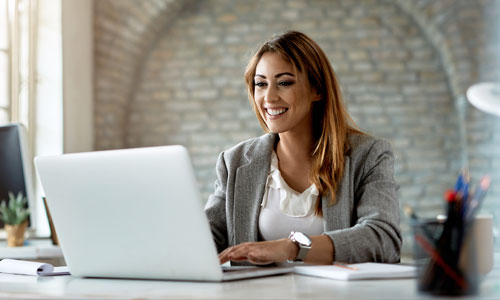 Step 1: View Your Referral
Sign in to the TriWest Veteran portal to access your VA-approved referral. If you do not already have an account, you can register to create one by following the instructions on the portal Welcome page.
Your referral will indicate the type of doctor or facility to which you have been referred. Make note of the "Specialty Type" to help you find the right type of provider.
Step 2: Find A Network Provider
Next you must select a doctor or facility from the TriWest network found at VA.gov/find-locations. If you have a preferred doctor, you can verify that he/she participates in the TriWest network.
On the "Find VA Locations" page:
Enter City, State, or Postal Code, OR click "Use My Location".
Select Facility Type dropdown and choose Community Providers (in VA's network).
Enter the Service Type located in the Specialty Type field on your approved referral.
Note: As you begin to enter the service type you are presented with options to select from in the dropdown. For example, if Specialty Type on the referral shows Optometry you will type "opt" and select Optometrist in the Service Type dropdown.
IMPORTANT: You must use a TriWest network provider for your care, otherwise you may be responsible for any/all charges incurred.
(MUST use Chrome or Edge browser)
Step 3: Schedule Your Appointment
Contact the provider you selected to schedule your appointment. Before concluding the call, be sure to confirm:
Provider First and Last Name
Provider Office Location and Address
Provider Office Phone Number
Date and Time for Scheduled Appointment
To simplify the process, you may choose to follow the sample "talking tips" below when calling for your appointment.
"Hello, this is (Veteran Name). I have a referral for (specialty) care from my VA Medical Center provider. I found your office on the VA.Gov provider locator showing that you are in the Community Care Network for TriWest Healthcare Alliance. I would like to schedule an appointment with (Physician Name)."
Other Scenarios and Helpful Talking Tips:
| If the Provider Asks… | Suggested Reply |
| --- | --- |
| Can you please send us the referral? | TriWest Healthcare Alliance will send you the referral and associated clinical notes when I notify them I have an appointment. The referral letter will include instructions for claims processing as well as a list of all covered services. |
| Do you have an insurance card? | The VA CCN benefit does not provide an insurance card. The VA referral number confirms that I am eligible for care. |
| Are you sure you're calling the right office? I don't believe we are in the Community Care Network. | I found your office on the VA.Gov provider locator showing that you are in the Community Care Network for TriWest Healthcare Alliance. |
| Will you please register and log in to our patient portal to complete pre-appointment paperwork? | Yes, I will complete my pre-appointment paperwork. (NOTE: Establishing a registered login in a patient portal is normal procedure for many provider offices.) |
| What is your COVID-19 status? Have you been exposed? | (NOTE: Please answer as asked. COVID-19 screening is normal procedure for many provider offices.) |
Step 4: Notify TriWest
Once you have scheduled your appointment, you must notify TriWest within 24 hours that the appointment has been scheduled. Without this step, your provider will not receive important details and paperwork from TriWest for your appointment.
The most convenient option is to send an email to VeteranAppointments@TriWest.com. Please include these important details:
Subject Line:

Referral Number (copy/paste from the TriWest Veteran Portal)
Veteran Last Name

Example subject line for Veteran Joe Smith: VA0012345679 Smith

Body of email:

Provider First and Last Name
Provider Full Office Address
Provider Phone Number
Appointment Date (MM-DD-YYYY)
Appointment Time (including time zone)
Updated: 9/22/2022 11:22:22 AM