Our Benefits
At TriWest, your paycheck is just a portion of your total compensation package. The benefits we offer include health care, 401(k), dental, vision, life and disability and much more.
Note: All benefits comply with state and federal laws. Benefits and benefit eligibility may vary by state law.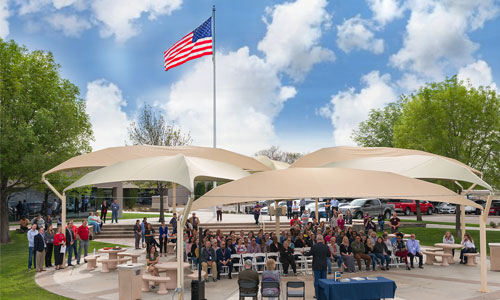 IMPORTANT! We've been made aware of a possible recruiting scam. Please read this important message to protect your personal information while applying for a career at TriWest.
Should you be contacted about an employment opportunity at TriWest, please be aware that TriWest recruiters will never communicate with any employment candidate or any other member of the public through a "@gmail" email address or conduct business in a Google Hangout.
Note: Any communication from TriWest Healthcare Alliance will be from a "@triwest.com" email address only. Any outreach about employment from TriWest will not be from "@triwesthc.com," which is not a valid domain for TriWest Healthcare Alliance.
Health Insurance
Medical plans vary by location and options allow employees to select the most appropriate coverage for themselves and their families.
Dental
TriWest employees and their eligible family members can enroll in our comprehensive dental plan.
Vision
TriWest offers vision insurance covering a variety of discounted services to employees and their eligible family members.
Life Insurance
TriWest provides basic group term life insurance for every full-time employee. A voluntary life insurance program is also available.
Disability Insurance
TriWest covers basic short-term disability insurance for all eligible full-time employees. We also offer a voluntary buy-up plan, as well as cover basic long-term disability insurance for all eligible employees.
Retirement Planning
TriWest offers a 401(k) retirement savings plan with an Employer match. Through this plan, employees may access a variety of investment options through T.Rowe Price.
Paid Time Off (PTO) and Paid Sick Leave (PSL)
As a Government contractor, TriWest observes all paid, federal holidays. Additionally, TriWest provides for PTO and PSL to help employees manage their personal needs. Total accrual is approximately three weeks of time off over a year.
Paid Volunteer Time
TriWest offers a generous paid volunteer time off benefit to encourage its employees to serve the military and Veteran communities where they live and work.
Tuition Reimbursement
TriWest's education reimbursement benefit is available to help support an employee's position or career opportunities in the company.
TriWest Healthcare Alliance is proud to be an Equal Opportunity Employer providing a smoke-free, drug-free environment. Applicants must be able to pass a drug test and background investigation. TriWest is committed to making our application process accessible for individuals with disabilities. To request assistance with the application process, please email TWCareers@TriWest.com. TriWest also complies with the Employee Rights and Responsibilities under the FMLA.
Updated: 10/16/2023 11:39:03 AM