TriWest Continues to Assist with VA Transition to CCN in Regions 1 and 2
What Does this Transition Mean?
As the Department of Veterans Affairs (VA) continues its shift from the Patient-Centered Community Care (PC3) program to the Community Care Network (CCN) across the country, sites will continue to transition on a rolling schedule.
These first four Region 2 sites transitioned from PC3 to CCN (from TriWest Healthcare Alliance to Optum Public Sector Solutions, Inc.) beginning on Oct. 8:
Northern Indiana (Fort Wayne/Marion)
Omaha, NE
Des Moines, IA
Iowa City, IA
In addition, these Region 1 sites are transitioning beginning Oct. 29:
Coatesville, PA
Altoona, PA
Wilkes-Barre, PA
Beckley, WV
Martinsburg, WV
Butler, PA
Pittsburgh, PA
Erie, PA
Clarksburg, WV
Huntington, WV
During this time, TriWest Healthcare Alliance will continue to manage its network throughout the entire nation to support Veteran care coordination until CCN is fully implemented. TriWest will assist VA for a 30-day period for each VA Medical Center (VAMC) as Optum takes over responsibility according to the VAMC CCN rollout schedule.
What Does This Mean for Providers?
There will be times when both TriWest and Optum will both be supporting a specific VAMC. It is possible that providers will receive an authorization from VA, TriWest, or Optum. Providers should bill whichever entity sent them the authorization.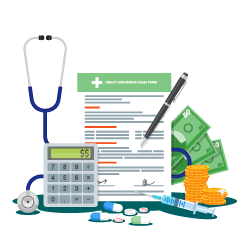 Authorizations
Providers need to validate the source of any authorization they receive for Veteran care prior to billing. Optum will continue transitioning providers and Veterans to CCN in Region 1 throughout early 2020.
During this transition period, TriWest still could be involved in the appointment process. If TriWest appoints, providers should send the Secondary Authorization Request (SAR) to TriWest. If VA appoints, the Request for Service (RFS) should be sent to VA. Once TriWest is no longer appointing (transition end date), please submit all RFS directly to the VA.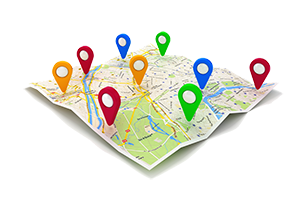 Urgent Care/Retail Location Benefit
The Urgent Care/Retail Location benefit responsibilities will transition to Optum in CCN Region 1 on February 1, 2020. There will be no 30-day transition period with the Urgent Care/Retail Location benefit. The timing for the transition of the Urgent Care/Retail location benefit to contractors for CCN Regions 2 and 3 is yet to be determined. This encompasses both urgent care and urgent pharmacy prescription fills.
Information Available
More information regarding Optum's CCN network can be found at https://vacommunitycare.com, or you can contact Optum's CCN Provider Services Department at 1-888-901-7407.
Visit the VA CCN website for more information regarding this transition period and CCN.
Deployment Dates
Here are the individual VAMC deployment dates for CCN Regions 1 and 2 that have been approved thus far for reference. As a reminder, the deployment dates do not apply to the Urgent Care/Retail Location changeover to Optum which is fully transitioning on February 1, 2020, across all of CCN Region 1.
(* Region 1 includes VAMCs in Connecticut, Delaware, Maine, Maryland, Massachusetts, New Hampshire, New Jersey, New York, North Carolina, Pennsylvania, Rhode Island, Vermont, Virginia, Washington, D.C., and West Virginia. Region 2 includes Illinois, Indiana, Iowa, Kansas, Kentucky, Michigan, Minnesota, Missouri, Nebraska, North Dakota, Ohio, South Dakota and Wisconsin.)
PLEASE VISIT THIS PAGE FOR CURRENT UPDATES! (Last updated November 6, 2019)